Nanoil Argan Oil? Exceptional Hair Treatment, Oil Manicure & Skin Enhancer
Global plantations of Argan trees cover only 800 000 hectares of land! They are found in the Souss region, Morocco. The area is added to the list of UNESCO biosphere reserves. Moreover, as many as 35 kilos of Argan nuts are necessary for producing one liter of argan oil. 
No wonder then that argan oil is such a valuable and prestigious cosmetic; the locals proudly call it the liquid gold of Morocco. Wondering where to purchase quality argan oil? Try Nanoil Argan Oil – the quintessence of what's best in Moroccan nuts of Argan tree.
NANOIL ARGAN OIL IS THE QUALITY THAT YOU EXPECT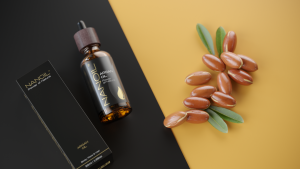 Nanoil Argan Oil is pure, fully organic, unrefined and natural product which has been obtained through cold -pressing of the Moroccan Argan tree seeds. Thanks to the Ecocert quality mark, you're sure you get a high-quality, second to none argan oil.
HOW ARGAN OIL WORKS?
Smoothes skin, makes wrinkles shallower, delays aging process.
Works as a rejuvenating and revitalizing serum for face, body and hair.
Keeps hair from falling out in excess.
Neutralizes free radicals, protects against oxidative stress.
Conditions and protects skin while and after sunbathing.
Stimulates synthesis of collagen and elastin, enhances cellular renewal.
Moisturizes epidermis and locks water in.
Tightens, firms up and improves skin's elasticity.
Helps eliminate cellulite.
Reduces stretch marks.
Ideal cure for weak hair.
Natural heat protecting hair conditioner.
Restores natural shine and promotes faster hair growth.
Moisturizes extremely dry, damaged hair ends.
Repairs nails and cares for cuticles.
Controls level of sebum.
NANOIL ARGAN OIL – PURPOSE & USE
Do you know how many ways are there to use Nanoil Argan Oil? To tell you the truth, your imagination is the only limitation. Argan oil isn't brilliant only in its pure form; it is an amazing component in home recipes.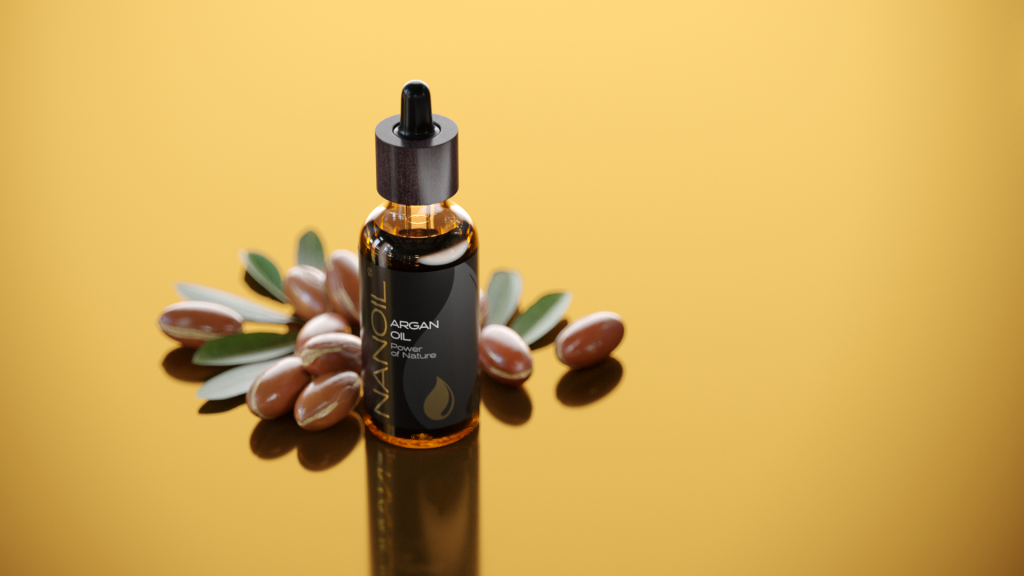 Argan oil for hair
Nanoil Argan Oil encourages hair growth, stops hair loss and stimulates hair which hasn't been growing for a long time. It is natural protection against heat damage; ideal for hot oil hair treatment at home. Moreover, the oil is a remedy for thin, weak, unruly strands and dry, frizzy ends.
Argan oil for face skin
It is a great oil-based face mask for every skin type. Also, argan oil replaces face serum – its ingredients and effect top other, more prestigious products. Try applying a drop of argan oil to skin around the eyes – used regularly, it smoothes wrinkles and revitalizes skin, giving it a rested, youthful look. Mix the oil with a day or night moisturizer or use as make-up primer if your skin is dry and dull. Argan oil is a really pleasant and lightweight oil so use it for face massage (e.g. with jade roller) – amazing home treatment which has taken over the blogosphere and became Youtube and Instagram hit. Jade roller massage won't be effective unless you use a quality oil. Argan oil will give you powerful skin care on the highest level. Smooth and elastic skin as if you've just had a facial.
Argan oil for body care
Be gorgeous from head to toe – Argan Oil by Nanoil will give you a chance to fully care for your body. It will show you its full power already during a bath – pour a bit into the bathtub. For a body massage – mix with essential oi. If skin needs intensive cleansing – add sugar salt, oat brans or other abrasive agent to argan oil and use it as a scrub for smoother skin on the entire body. Argan oil can be rubbed into nails to repair them and make them stronger, as well as soften the cuticles.
Nanoil Argan Oil gets amazing opinions – it ensures a variety of uses, lasts very long, gives great results and quality so you'll never feel like getting other product.
Fancy getting more info? Go to https://nanoil.us/argan-oil